Members of the Register
Tasters who achieve a score of 24/30 in the skills test are awarded Savante status and become members of the Register.
Achieving this score requires excellent tasting ability and a knowledge of the classic varietals produced in the main producing regions in the world.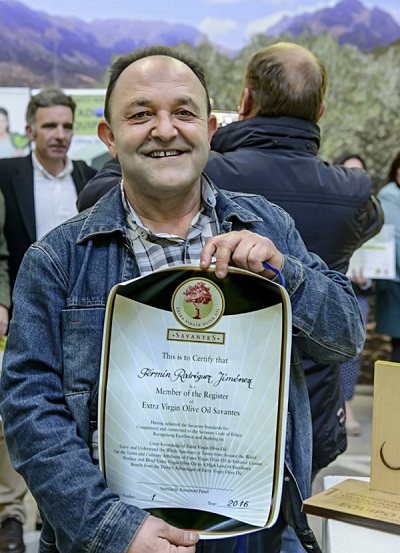 With a deep joy and happiness, Fermin became the first Member of the Register of International Extra Virgin Olive Oil Savantes during the Spanish National Extra Virgin Olive Oil Tasting Team Championship in Priego de Cordoba, Spain, in March 2016.
In the fulfillment of a dream, where different aspects and branches of his learning are found, and from his childhood among olives, this is a crucial and vital achievement. 
Merged are the elements of the country person, farmer, master taster, membership of a cooperative, salesman and businessman. His feelings recognise the depth of his heritage in  Priego de Córdoba, the heart of Andalusia, and the 'Cradle Of Extra Virgin Olive Oil'.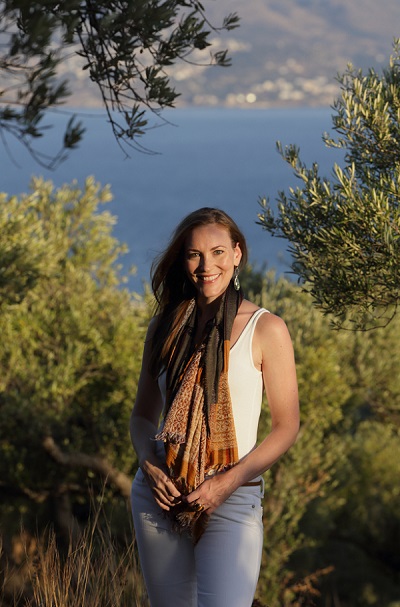 More than a decade ago, I quit my desk job as a project manager in Minneapolis, Minnesota and booked a one-way ticket to the Mediterranean with plans to teach and travel. I set my sights on the southernmost Greek island of Crete, rather blindly at the time, having been drawn to its natural beauty and renowned local diet of fresh fish, mountain lamb, wild greens, garden vegetables and of course, olive oil.
Upon arriving in Crete, I was shocked by the copious amount of olive oil the locals used in every dish. It also tasted nothing like the olive oil I was used to consuming back home; this olive oil was fresh, fragrant and delightfully tickled my palate. Intrigued to learn why olive oil didn't taste anything like this in the United States, I made the Mediterranean my new classroom and set out to learn more about Homer's liquid gold.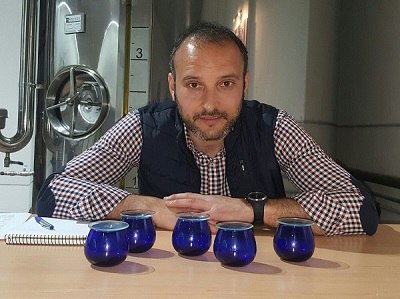 Bujalance (Córdoba).
I was born and I grew up among olive groves, in a family of modest farmers, of which I feel very proud, hence my respect for the rural world and my unlimited passion for EVOO and its culture.
My village Bujalance, the cradle of farmers, expert hands that pamper our olive grove, tireless millers, prodigious producers, now, more than ever, is the cradle of great EVOO tasters thanks to this worldwide award: Savantes Prize.
I feel particularly fortunate to be able to work in what I am passionate about. Deputy Manager and Production Controller in Aceites de Oliva del Sur, S.A.  it is a pleasure to be part of an expert team for whom the production of authentic olive juice is lived with such passion.I graduated in Business Studies from the University of Córdoba and have a Master in Administration of Olive Oil Companies from the International University of Andalusia, with knowledge of chemical sciences; my concern and passion for EVOO always aroused my curiosity.
This is what lead me to improve sensorial analysis of virgin olive oils to the point of reaching this recognition, which motivates me to continue learning, working and defending every day with more strength and enthusiasm this wonderful world of virgin olive oil.Our extra virgin olive oil, our world, our life, our history, our future.A lot of Extra Virgin!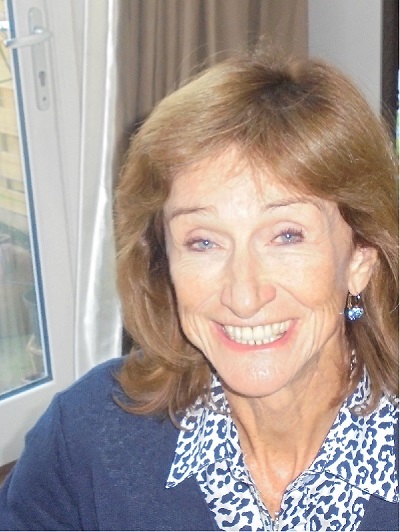 Linda Costa has headed up her company OlivesInFact (Pty) Ltd since 2000. OlivesInFact serves the olive industry across a broad spectrum of services, ranging from advice and workshops on table olive processing as well as in olive oil tasting, process training and blending. She processes 8 tonnes of Kalamata olives annually on her smallholding, and also runs a small olive tree nursery just outside Stellenbosch.
Her story:
After having completed B.Sc (Hons) in Pharmacology (Biochemistry and Physiology majors) in Stellenbosch South Africa, I obtained an M.Sc (Experimental Pharmacology) in the UK, with the expressed intention of developing a 'miracle' drug to help the medical profession.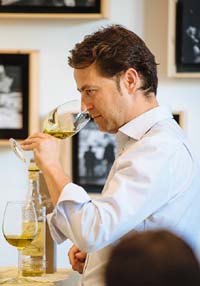 Rafael Muela was born in Jaén in Spain and is a member of the 3rd generation of a family involved in olive oil since 1942. He is a member of the Board of Directors of Mueloliva and Almazara de Muela, companies which have developed throughout his career and where he is also Commercial and Marketing Director.
Rafel and his brothers, among other achievements, have turned Venta del Baron and Mueloliva Picuda into two of the best extra virgin olive oils worldwide. Venta del Baron has held the accolade 'Best Extra Virgin Olive in the World' for two consecutive years.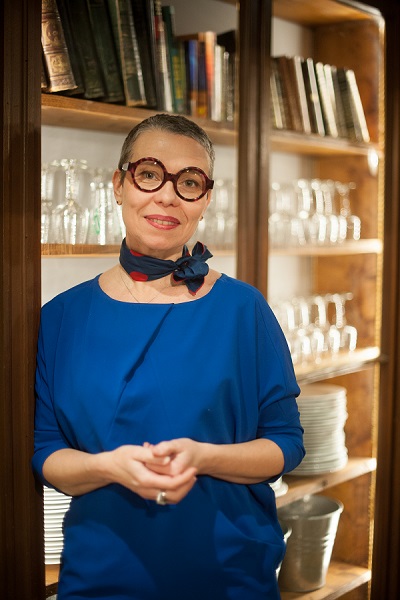 Sophie Delpuech has a Master's degree in the History and Culture of Food from the University of Tours (France). She is a gastronome, with a curiosity and passion for olive oil. She is the founder of the « école buissonnière de culture culinaire de Lyon » (www.ebulytion.fr), a school for foreign students and tourists in Lyon that teaches the art of eating well and French gastronomy.
Her knowledge and experience in selecting and selling olive oil was gained by working in a specialist shop for several years, followed by extensive studies.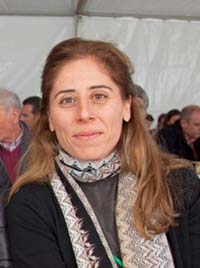 Tala joined the family business of olive oil production in 2009. With a strictly corporate and financial background this was a pit stop in between jobs. Later she became driven by the possibilities of this undervalued sector in Jordan as well as an advocate for quality in the midst of a very challenging local and international market environment. This also produced her passion for anything and everything olive oil and a thirst for knowledge for which Savantes has provided a platform for learning, networking and sharing experience which is the heart of this business and what takes it forward. 
---