Members of the Register
Tasters who achieve a score of 24/30 in the skills test are awarded Savante status and become members of the Register.
Achieving this score requires excellent tasting ability and a knowledge of the classic varietals produced in the main producing regions in the world.
With a deep joy and happiness, Fermin became the first Member of the Register of International Extra Virgin Olive Oil Savantes during the Spanish National Extra Virgin Olive Oil Tasting Team Championship in Priego de Cordoba, Spain, in March 2016.
In the fulfillment of a dream, where different aspects and branches of his learning are found, and from his childhood among olives, this is a crucial and vital achievement. 
Merged are the elements of the country person, farmer, master taster, membership of a cooperative, salesman and businessman. His feelings recognise the depth of his heritage in  Priego de Córdoba, the heart of Andalusia, and the 'Cradle Of Extra Virgin Olive Oil'.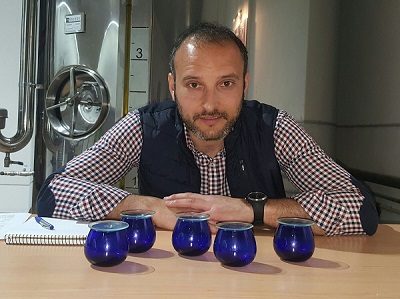 Bujalance (Córdoba).
I was born and I grew up among olive groves, in a family of modest farmers, of which I feel very proud, hence my respect for the rural world and my unlimited passion for EVOO and its culture.
My village Bujalance, the cradle of farmers, expert hands that pamper our olive grove, tireless millers, prodigious producers, now, more than ever, is the cradle of great EVOO tasters thanks to this worldwide award: Savantes Prize.
I feel particularly fortunate to be able to work in what I am passionate about. Deputy Manager and Production Controller in Aceites de Oliva del Sur, S.A.  it is a pleasure to be part of an expert team for whom the production of authentic olive juice is lived with such passion.I graduated in Business Studies from the University of Córdoba and have a Master in Administration of Olive Oil Companies from the International University of Andalusia, with knowledge of chemical sciences; my concern and passion for EVOO always aroused my curiosity.
This is what lead me to improve sensorial analysis of virgin olive oils to the point of reaching this recognition, which motivates me to continue learning, working and defending every day with more strength and enthusiasm this wonderful world of virgin olive oil.Our extra virgin olive oil, our world, our life, our history, our future.A lot of Extra Virgin!